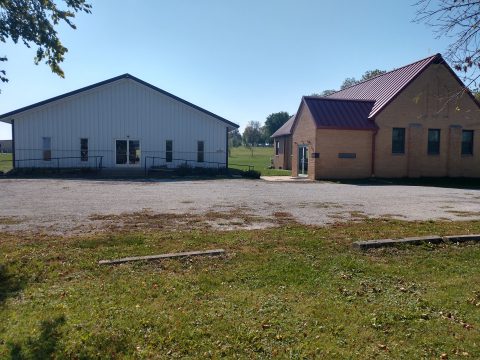 Greetings! We're glad you've come to visit the Atlantic Seventh-day Adventist church internet home!  We hope your time here will be enjoyable. Our mission is to proclaim Jesus Christ as Lord and Savior in the context of the three angels' messages of Revelation 14:6-13. If you are checking us out as a possible church home, or need a place to worship while visiting Atlantic,  come and spend a Sabbath with us and enjoy the warmth and fellowship of a small church family. You are welcome here, regardless of where you are at in your faith journey. We look forward to meeting you!
Church Phone: 712-243-4008
e-mail: atlanticsda@gmail.com
---
Service times:
Sabbath School: 09:30 am
Worship Service: 11:00 am
Prayer Meeting: Wednesday evenings at 7:00pm held at the church. If  unable to attend you may participate via group phone chat. Let us know if you would like to be included
If there is something you would like prayer for, you may fill out our prayer form on the Prayer Request page. We would be happy to pray for you!
Potluck: We have weekly fellowship meal after church services. All are welcome to stay.  
Check out our audio sermon page and listen to any of our previous sermons! 
---
 Daily Bible Verse
Looking to start living a healthier lifestyle? Check out NewStart today.